Playtime
Playtime -
Accessories
Written by Bless Bey
Getting tired while driving is a danger to both passenger and his immediate surroundings that could could ruin a perfectly heavenly day or night. This simplistic, user-friendly portable espresso machine called the "Handpresso Auto" handles the job of providing a quick shot of expresso on the go. It's cool design makes it a welcome addition to any avid espresso drinker's dashboard. The company that manufactures these are based out of Fountainebleau, France with a worldwide following.
See More
Playtime -
Electronics
Written by Bless Bey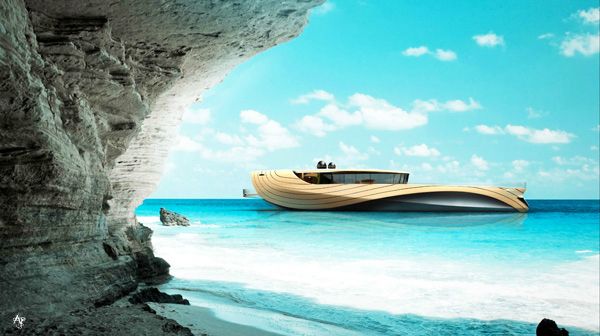 Simone Madella and Lorenzo Berselli came together to create this maginficent playtime yacht, perfect for traversing exotic water with friends and guests. The Cronos Yacht concept has an incredible amount of recreational space on it's deck and the interior is well designed, inviting and luxurious. The hull and deck is built entirely of wood, it comes with the option of traditional engine power or the use of a cool looking kite like sail or a combination of both.
Read more...
Playtime -
Vehicles
Written by Bless Bey
Here we have Bentley with it's new concept vehicle the EXP 9. Passenger space is limited to 4+1 with a mini refrigerator hidden behind the rear armrest. With an awning that extends from the rear of EXP 9, a two-piece tailgate with an extendable lower level that becomes a bench or picnic table any outdoor excursion could become a picnic. Of course there will be a ton of other amenities such as 3-D navigation, panaramic glass panel roof, picnic hampers, and of course you can expect the Bentley power and performance. Take a look at these early photos.
Read more...
Playtime -
Accessories
Written by Bless Bey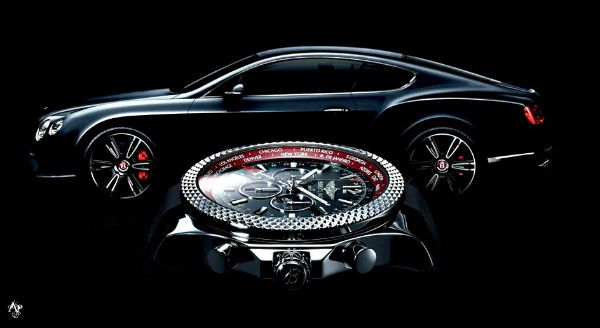 In a celebratory gesture, the Bentley GMT Chronograph watch was designed and manufactured by Swiss watchmaker Breitling. It is a limited edition offering in celebration of the arrival of the new V8 engineering under the bonnet of the Bentley Continental GT V8 introduced in Detroit last year. The combined sportiness and elegance is characterized by a black dial and steel bezel with red background. The watch keeps time in 24 cities on it's display. You have a choice of steel or rubber bracelet ranging price from 8,760 euros and 9,630 euros with the steel band being the most expensive.
Read more...
Playtime -
Collectibles
Written by Bless Bey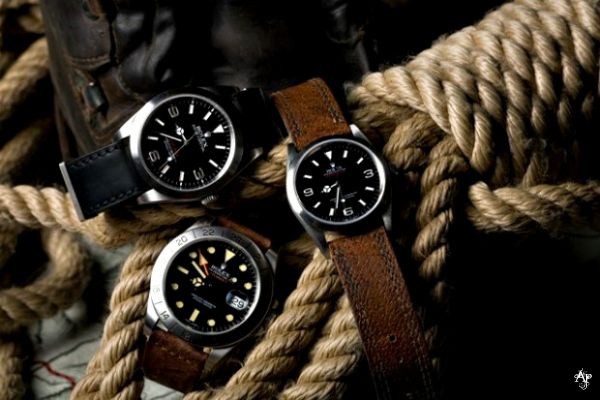 The new custom Rolex Hillary Tenzing Edition Explorer Set commemorates the legendary 1953 Mount Everest Expedition undertaken by New Zealander Edmund Hillary and Nepalese Tenzing Norgay. The complete set includes a handcrafted crate as used during the expedition, 3 Rolex Explorer watches in the top drawer, a limited edition HTE copy of Everest by the late George Band, who was part of the 1953 expedition as the youngest climber and a leather-bound map of the original route to Everest. Thoe who purchase the set get a once-in-a-lifetime chance to join Peter Hillary and Jamling Tenzing Norgay on a private trek to Everest Basecamp in May 2012.
Read more...
Playtime -
Vehicles
Written by Bless Bey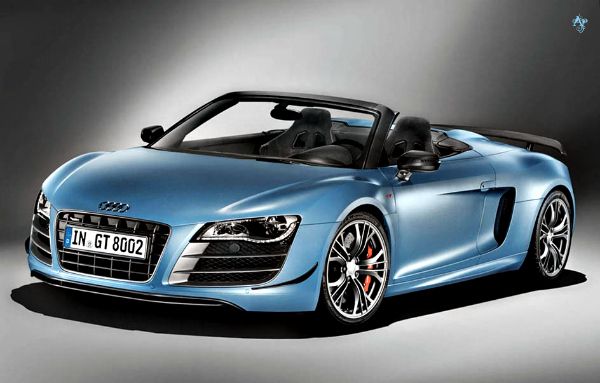 With only 333 vehicles expected to be produced, the Audi R8 GT Spyder is a limited edition model. Only 50 will be available in the US. Base price of $210,000 is a heavy start so only the true ballers will be seen with one of these handmade . Top speed is 197 mph, 0 - 60 in 3.8 seconds because of a 560 hp 5.2 liter V - 10 engine. Carbon-fiber exterior mirrors and interior trim, alluminum doorsill inserts, Alcantara leather sport seats and the R8 GT badge adorns the steering wheel. Check it out.
Read more...
<< Start < Prev 1 2 3 4 5 6

7

8 9 10 Next > End >>


Page 7 of 18
We have 663 guests online