Angels -
Interviews
Written by Khalid "Bless" Bey | Editor in Chief | As Seen in NY Times Bestseller: Rat Bastards
With times being what they are, I am committed to exploring what little of heaven there is on earth. And believe me it's here. In this heaven, life is lived, experience is gained, passion is indulged, growth is certain. Within this heaven there are angels, I have one with us now. Her name is Audrey Nguyen. Being an angel is not about perfection, for us it's a strange sort of corrupt innocence. "An angel is someone who is super caring," says Audrey, "and always there when you need something." Heaven on earth is about a person's private paradise, the few things that collectively create a place of harmony. For Audrey, family, friends and friends of friends coming together, getting along over great food and genuinely enjoying life constitutes her heaven on earth.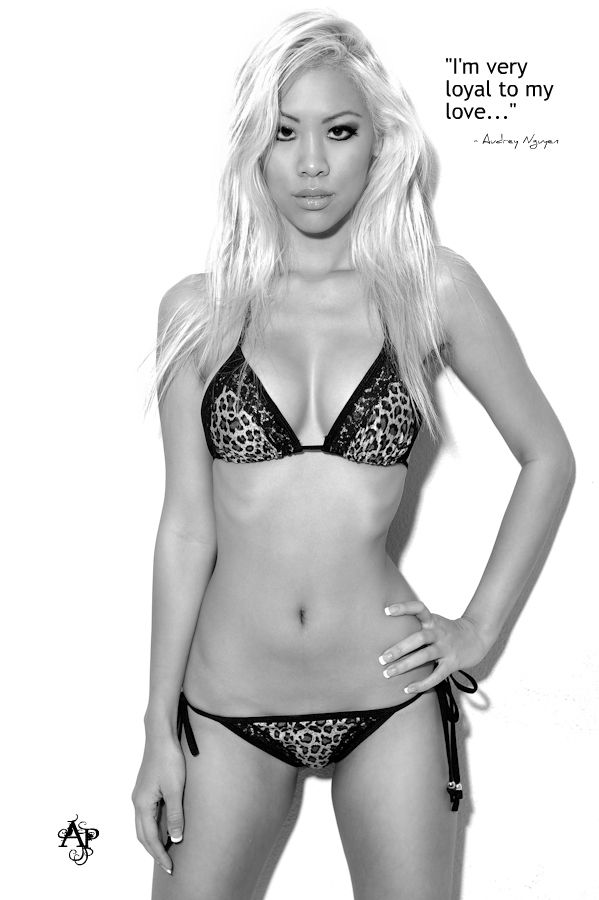 Her life is a story of passion and progress. "I really can't live without passion in life," Audrey explains. "Whatever I do, I have to be passionate about it or I'm just doing it to do it. Love with passion, eat with passion, work with passion will equal success." I agree with her totally, my passions have been the driving force behind all I do which means my heart is in everything I do. Audrey and I both share this; being motivated by our passions. "Once I have the passion to do something," she says, "it makes me motivated to do what I do." She also finds motivation in her friends. "Friends always being super supportive, positive feedback, and great ideas so I would be better with whatever I'm doing." And what she's doing is modeling, using her beauty along with her passion to take her where she desires.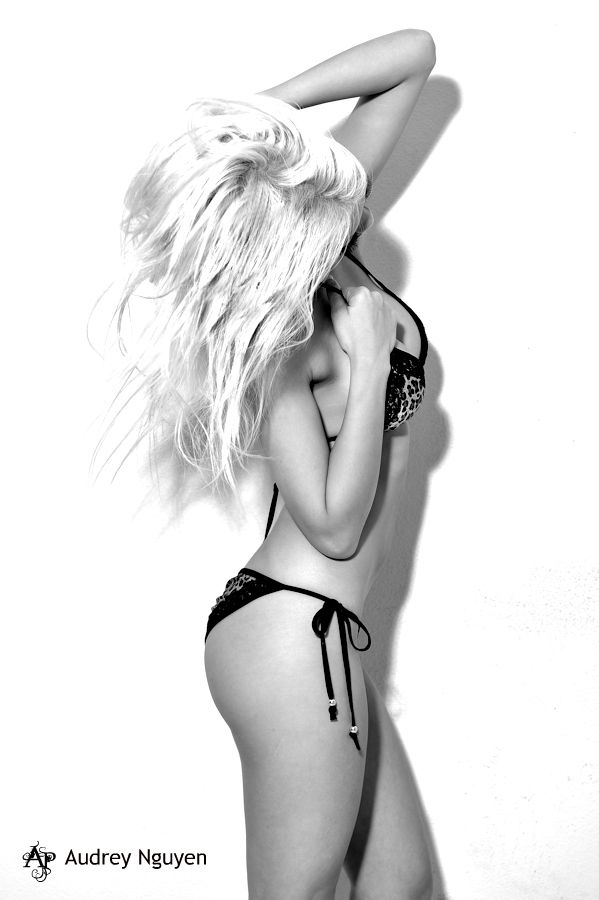 Audrey started modeling when she was fifteen. While out shopping at the Galleria in Dallas, where she was born and raised, she approached by guys in suits who immediately inquired about her age telling her she was pretty tall for an Asian girl. "I was about 5'7 at the time," she says. "I'd never thought of modeling in my life before then." Her parents gave her the ok, they soon flew to Las Vegas, where she now lives, attended a convention where she did the runway walk. Influenced by Marisa Miller, a model she says has an amazing body and is "all natural from head to toe"; she hopes to work with companies like Victoria's Secret or La Perla. "I love how sexy and elegant their products are".  Her height and lovely curves she admits are what separate her from other models. "I have an hourglass figure with a 22 inch waist."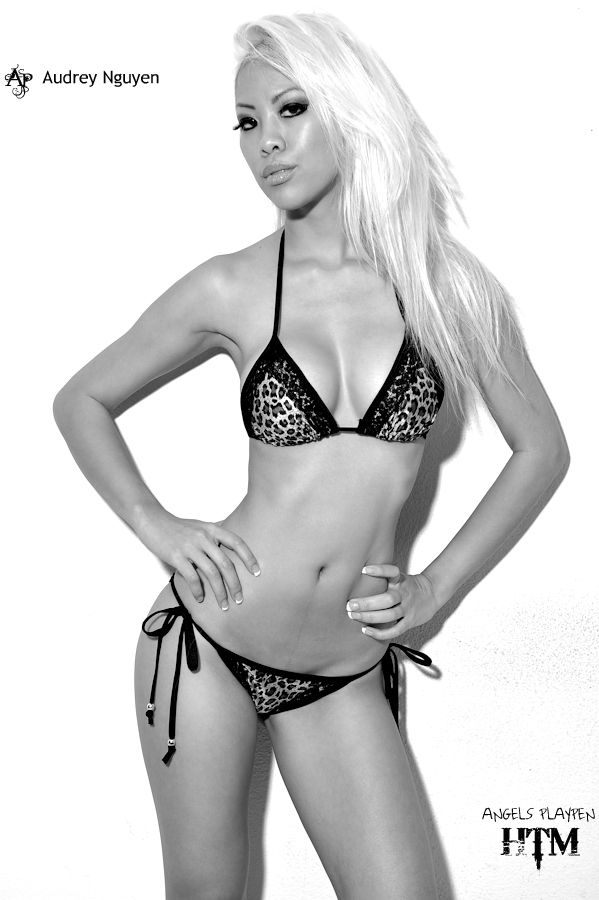 As a little girl, Audrey stayed to herself. "I was the quiet one in class; I took care of my siblings. That was about it." Nowadays she is a sexy model, whose confidence has strengthened and personality bubbled. "It opened me up a little," she says of her modeling. She describes herself as "friendly, adventurous and motherly" and I immediately see two out of three but adventurous? I'm thinking the modeling is where that comes into play. Regardless of how she or I see her, others admire her for their own reasons; men and women. "I think guys just like my look because I get hit on with the lamest things they say and they don't even know me." She says girls like admire her waistline. "I always have girls grabbing my waist and be like how the hell do you get this small?" Surprisingly she confesses to not really working out to maintain that waistline. "I go to the gym to make myself think I'm healthy and to say I'm healthy," she says with a laugh.
With so many guys hitting on her, on occasion I imagine some inappropriate and uncomfortable overtures. "I get the rudest and unnecessary comments sometimes," Audrey admits. "Like, how much for you to just talk to me? Seriously? Wow…  Not all pretty girls are like hookers, strippers or gold-diggers." Not only inappropriate comments but some are actually intimidated by how sexy she is. Audrey has had guys get nervous simply from her company. "Their teeth are like chattering," she says bringing a smile to my face. "I was like have a shot and chill out… I'm a normal girl." Normal girls aren't this sexy though… "I love saying beauty is only skin deep," she says defining beauty. "I often see guys or ladies as normal people. It's when I first talk to them I would judge them if they're beautiful or not." She has never been the type to assess a person strictly on their looks. "I've never been like… wow! That girl or that guy is hot! Okay maybe when I had a little too much to drink [laughs]." The best compliments she received herself have always come from women. At a club in LA she was approached by two Brazilian women there on vacation. "I didn't even talk to them," she tells the story, "they just came up to me and asked to take a photo with me and just said how gorgeous I am. I love it when it comes from the heart. You can tell if it is or not."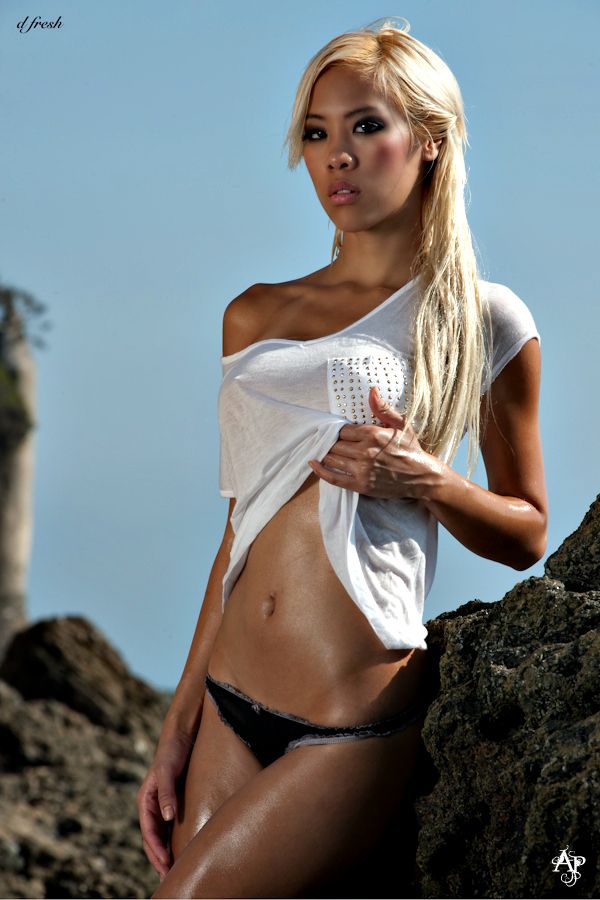 "My family is very traditional and is from Vietnam," Audrey remarks on her lineage while discussing culture.  "I have to say they taught us well." Holding onto cultural values, she nevertheless enjoys her American existence. She lives in Las Vegas and Orange County, where she takes advantage of all the clubs, restaurants and shops. From partying at XS Nightclub in Vegas to shopping at South Coast Plaza and dining at Union at Aria Casino & Resort where she experience her first great steak. "I love healthy, gourmet, seafood, sushi," she says. "I love Yellowtail at the Bellagio. Everything at this sushi restaurant is so good. My favorite is the Tuna Pizza they serve there."  Doesn't really matter what city she's in, shopping is at the top of the list. "I love shopping. Just about every city I go in I would have to check out their malls. It really determines if I'm gonna come back or not."  Audrey chooses a tour of Europe as her ultimate travel destination when looking for time to unwind.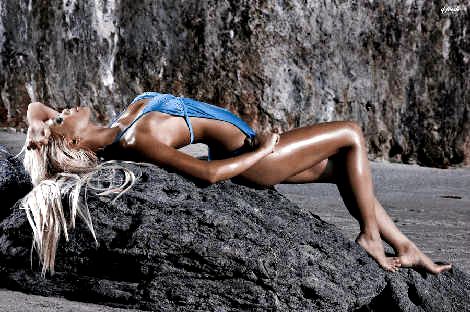 She has a love, a love that she has mentioned on and off through this interview. I try to ignore this sad realization, secretly wishing she were single but I'm happy for her… and him. Of course love is never pure heaven. "I love being in love," she says, "and having someone who cares there for you. I hate being hurt in a relationship but it happens." She is unshakably loyal to her love. "Love is all about loyalty, trust and honesty." Having a love and working as hard as she does on her career requires hard-fought balance. "I am still trying to find that balance," she confesses conspiratorially. "It's about prioritizing what is important. Every model goes through that whole issue with modeling and boyfriends. It happens. You gotta have trust and make sure they feel comfortable."
When she isn't modeling, her personal time is used for various hobbies and desired distractions. "I started going to shooting ranges recently," she says slightly alarming me. "I am a little scared when the gun fires while I'm shooting." If not practicing the art of firearms, she enjoys hiking and stargazing." She wakes up every morning thinking about food and what she may need from the market. Laughter is also a daily requirement. "My love always makes me super-happy and laugh throughout the day." As a Cancer, she is "mothering, emotional and physically nurturing". "This is actually all me, if you ask anyone who knows me. They would say I'm a Cancer." I am surprised when she tells me she hasn't experienced an unforgettable moment of love. "Hopefully I will have one soon after my Paris trip," she acknowledges.  I hope she does too. Find your heaven on earth. Angels Playpen.