Playtime
Playtime -
Vehicles
Written by Bless Theangels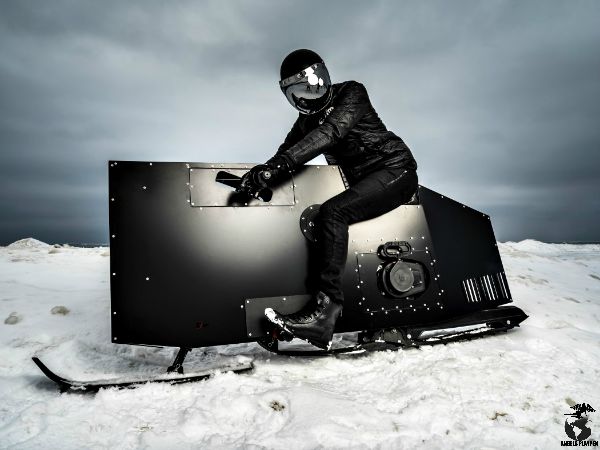 When a vehicle becomes a fashion accessory, as the Snoped seen here, one can truly ride in style. The combination of snowmobile track and cafe race-bike posture gives this winter vehicle a very unique appearance. Designed by Joey Ruiter, is made with verticle head and taillight, aluminum and composite lightwieght chassis and Chrysler Sno-runner track. This machine is a sleek way to travel and enjoy the winter.
Read more...
Playtime -
Vehicles
Written by Bless Theangels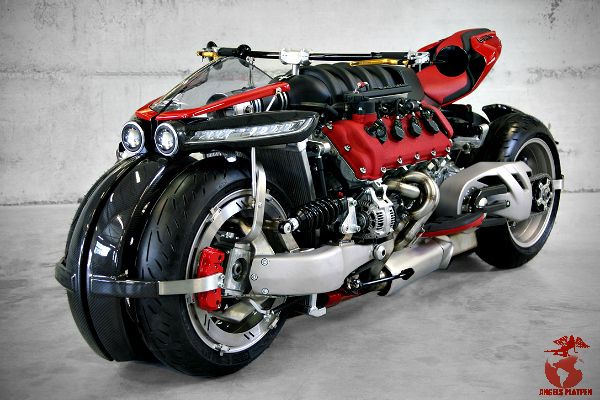 Methodically created combining art, engineering and craftmanship, The LM-847 stands as an idea turned reality. It was the founder, Ludovic Lazareth who came across a V8 4.7 liter Maserati engine and instantly knew what he wanted to do with it. He proceeded to create a carbon fiber and polyester chassis around the massive 32-valve 470 horsepower Maserati Quattroporte engine. With dual-wheel hub center steering for both the front and dual rear end wheels, the bike actually requires no gear shifting while riding.
Read more...
Playtime -
Accessories
Written by Bless Theangels
It is no longer necessary to hide your orange eraser in your desk drawer. This stylish, attractive 3D design is the 'Cloud Eraser' created by Madrid, Spain based designer Marta Ayala.
Read more...
Playtime -
Electronics
Written by Bless Theangels
Interchangeable bands, of which a new set of colors were recently unveiled in Milan, are just one of the things people are talking about when it comes to Apple's new watch. The luxury smart-watch is upon us with a price tag of $17,000 for the high-end gold version and $349 attached to the entry-level sport edition. Why such a hefty price? For one, the all-metal link bracelets has 100 components and requires 9 hours to cut. Still there is the stainless steel collection that occupies the between space of starter watched and the gold editions which will run $549 to $1099. Which will you purchase? The Apple Watch will be available 4/24/15. Pre-Order here.
Read more...
Playtime -
Toys, Games & Hobbies
Written by Bless Theangels
For Crufts 2015, which is the world's largest dog show that takes place each year in  Birmingham, there was a special item or set of items on display. A one-off design aimed at spoiled pooches; The Samsung Dream Doghouse. The catered-to canine gets two indoor living spaces; one for a little R&R and the other for dining and entertainment. A 'push-to-woof' call bell, dog inspired themed wallpaper, framed portraits of family and friends, skylight and remarkably an operational snack dispenser. On the AstroTurf exterior area, is a specially designed treadmill and hot-tub. It took six weeks to complete and costs about $36,000.
Read more...
Playtime -
Vehicles
Written by Bless Bey
Not for the first time have we seen the idea of a land-air vehicle. Here we have a cross between a car and plane designed by Stefan Klein and Juraj Vaculik of AeroMobil. "The AeroMobil 3.0" is currently is the testing phase, so let's see what happens.
Read more...
<<

Start

<

Prev

1

2 3 4 5 6 7 8 9 10 Next > End >>


Page 1 of 17
We have 212 guests online
Rat

Bastards w/ Khalid "Bless" Bey