Destinations
Destinations -
Vacations
Written by Bless Theangels
Have a great time vacationing in this stylish four bedroom home with covered outdoor kitchen and large private pool. Porcelain tile flooring is found throughout this casually elegant four bedroom, split-level home. The dining area is rather ceremonious with its custom-built dining table that accommodates eight persons. The cooks in the family can take full advantage of the grande modern gourmet kitchen found inside as well as the outdoor kitchen and grill. Both are perfect for entertaining.
Read more...
Destinations -
Hotels | Resorts | Spas
Written by Bless Bey
This 5BR/5BA large, historic landmark-home offers a secluded, lush setting with a pool in Downtown Austin. The house is tucked into Judges Hill, Downtown Austin's historic garden district. Set on a limestone bluff among estates dating from the mid-1800s, this one-story, midcentury modern home is framed by lush grounds and centuries-old oaks.
Read more...
Destinations -
Nightclubs & Lounges
Written by Bless Theangels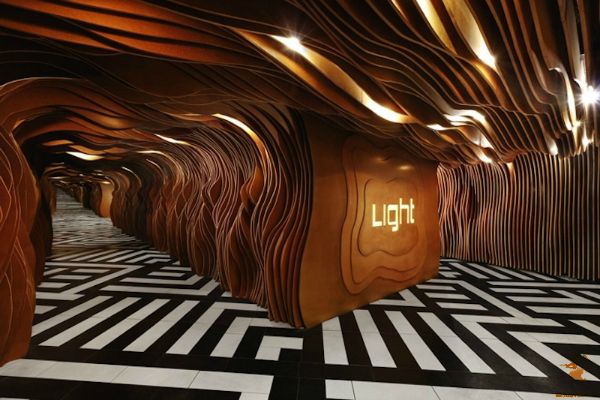 Ok... In the nightlife arena, the contest is over atmosphere. It's the venue that delivers the best overall experience that will ultimately win. Light Nightclub seems to deliver. If you are like me, entering a nightclub usually sets the pace for the night or morning. The wavy-tunnel design idea for the entrance create an experience unto itself. Once inside, the hexagonal decor and the paneling are transformative. Even the use of the laboratory is stellar due to the many lights reminiscent of space. I would suggest visiting if you happen to be in Mexico. Designed by Tamen Arq, the space is guaranteed to be as impressive as the DJ.
Read more...
Destinations -
Restaurants
Written by Bless Theangels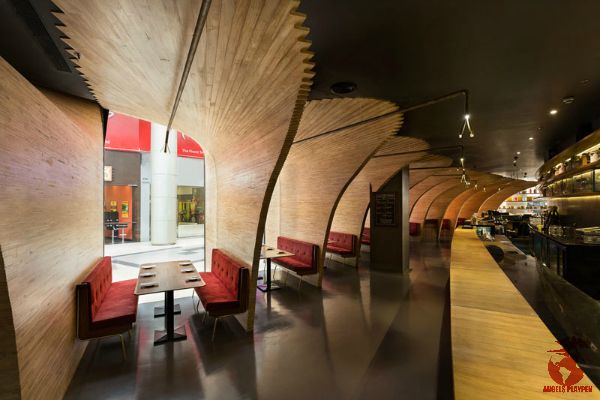 Within Pheonix Market City in Mumbai, is the Craft Deli, Bistro and Bar, designed by Sameek Padora & Associates to attracted diners with a unique annd engaging facade. From the exterior the wooden booths are inviting with the true essence captured upon entering. The wave-like sectionals provide a great sense of intimacy while there lies an open dining area by the bar. Finally, in celebration of al fresco dining, located on the ther side of the restaurant is a designated area designed with this in mind.
Read more...
Destinations -
Travel
Written by Bless Theangels
High in the skies, bikini-clad beauties carry out their duties as flight attendants. Created by Vietnam's Nguyen Thi Phuong Thao, a very successful entrepreneur who first became a millionaire at the age of twenty-one trading fax machines and latex rubber. VietJet is Vietnam's only privately owned airline which is set to got public, pushing Nguyen net worth to $1.37 billion. Calendars featuring the sexy flight attendants sell-out regularly, augmenting the airline's brand which markets itself to resorts and other vacation locales in the area.
Read more...
Destinations -
Hotels | Resorts | Spas
Written by Bless Theangels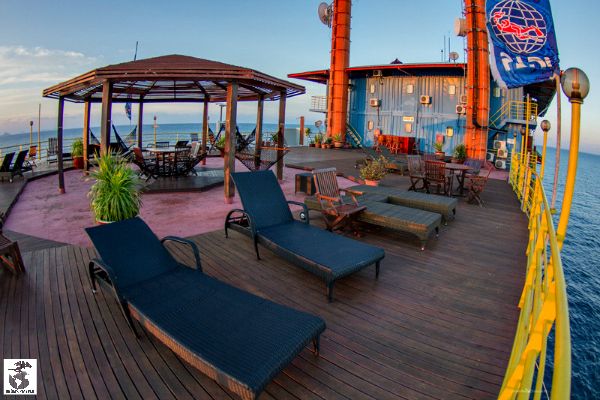 If you're looking to do something different, an adventurous getaway for the guys or thrill-seeking couple, then this is heaven on earth for you little devils. In one of the world's highly regarded destinations for diving is this repurposed oil rig in the waters of Celebes Sea off the coast of Sipadan; the only oceanic island in Malaysia. Meager accommodations are given, choosing to focus on the immediate access to one of the richest marine habitats in the world. Each room still have all that is required for a comfortable stay.
Read more...
Destinations -
Restaurants
Written by Bless Theangels
Japanese design atelier Rondo has designed a place for fresh-baked cheese tarts called PABLO. The cute eatery is located in Yokohama, Japan in the Hyogo neighborhood. It doubles as a cafe and retail space. The entertaining design, creating a tunnel-like experience from facade to interior; was based on layer design. PABLO has built a following from Osaka to Shibuya with is fluffy, sweet cheese tarts. Take a look. Have a taste.
Read more...
<<

Start

<

Prev

1

2 3 4 5 6 7 8 9 10 Next > End >>


Page 1 of 13