Entertainment
Entertainment -
Angels
Written by Bless Bey
Entertainment darling Kaley Cuoco is showing she has the heart of an angel when it comes to man's best friend. In an exclusive collaboration with cruelty-free box-delivery company Love Goodly, Kaley is doing all she can to raise awareness for abandoned animals alongside Paw Works; a nonprofit animal rescue organization that partners with county and city shelter to provide homes for neglected pets.
Read more...
Entertainment -
Publishing
Written by Bless Theangels
Only three other women of color have graced the cover of the coveted Sports Illustrated Swimsuit Issue. For 2018, Compton, California's Danielle Herrington has garnered the position of CoverGirl. Tyra Banks did the honor in 1996 and 1997 as well as Beyonce in 2007. Sports Illustrated Swimsuit Issue editor MJ Day says these issues offer a platform for women showing them as multidimensional; much more than how they look in swimsuits. "I can't even believe I'm saying this. I am the 2018 Sports Illustrated Swimsuit cover model," Herrington told Sports Illustrated. "I can't wait for everyone to see it. I'm emotional, but I just want to say thank you to everyone who believed in me. I put in so much work for this, and I'm feeling very accomplished, happy and excited."
Read more...
Entertainment -
News
Written by Bless Theangels
Apparently four months after President Trumps' wife Melania gave birth, the then Real Estate mogul and Reality Star had an affair with porn star actress Stormy Daniels. Originally it had been reported in an article in Wall Street Journal that the affair led to a payout of $130,000 to silence the adult-film star. Recently in a separate interview with In Touch magazine, Stormy Daniels she revealed a detailed timetable. In her interview with Wall Street Journal, she had said the affair began in a hotel room in Lake Tahoe, Nevada in 2006. After riding around in a golf cart, he then invited her to dinner. Heading to President Trump's hotel and arriving at his room, Daniels, whose real name is Stephanie Clifford, says they had "textbook generic" sex.
Read more...
Entertainment -
Publishing
Written by Bless Theangels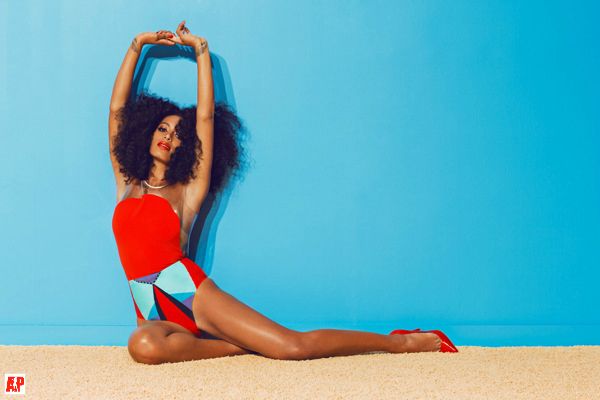 Solange Knowles is simply beautiful in this cover shoot for Complex Magazine. Photographed by JUCO, Solange is seen in a variety of sultry poses, seductive and soulful.
Read more...
Entertainment -
Angels
Written by Bless Theangels
One of the most polarizing angels in the entertainment industry, Nicki Minaj belongs in Angels Playpen. She embraces the many colors of the world, refusing to be trapped between that which is 'black and white.' Here is a tribute to her vibrant look.
Read more...
<<

Start

<

Prev

1

2 3 4 5 6 Next > End >>


Page 1 of 6
We have 207 guests online