Art
Arts and Culture -
Art
Written by Bless Bey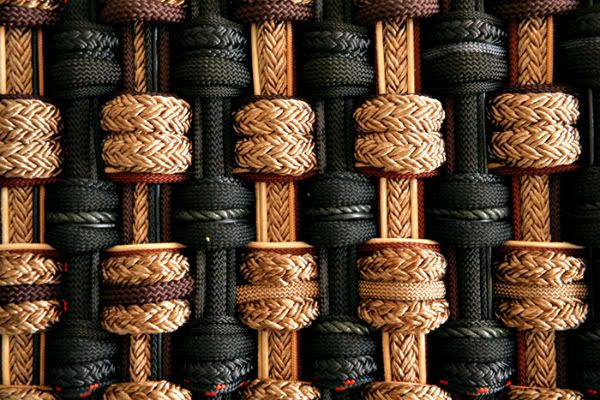 Using time proven weaving techniques, Spanish-Australian artist, Dani Marti creates these interesting portraits. Working out of Glasgow, Scotland and Australia, the contemporary visualizer also works with video, sculpture, traditional painting (trained) and other mediums. He even designed a rope-patterned cement wall that actually look like a wall constructed of woven rope. Dope.
Read more...
Arts and Culture -
Art
Written by Bless Bey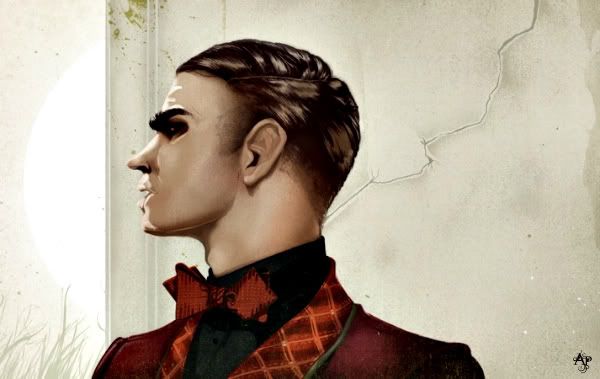 Unforeseeable to a young Jonathan Bartlett, art has managed to become a bread winner for the Brooklyn based illustrator. Having worked with The New York Times, Los Angeles Times, and Philadelphia Weekly, the guy who didn't even learn what an illustrator was until junior college has earned quite a reputation and built an amazing body of work. Check out some of his illustrations.
See More
Arts and Culture -
Art
Ocean Parts by Israeli designer Koby Sibony, is a series of sculptures created from a combination of plastic pieces collected from the beach and metal wire. I love the playfulness and crafty aspects of these creations – particularly the remote control cars and radio. These bring me back to my youth, when I would collect sticks and stones and other debris and make them into creative playthings (kids, this is what we did before the Internet). And thanks to Koby for helping clean up the shorelines!
Read more...
Arts and Culture -
Art
Written by Bless Bey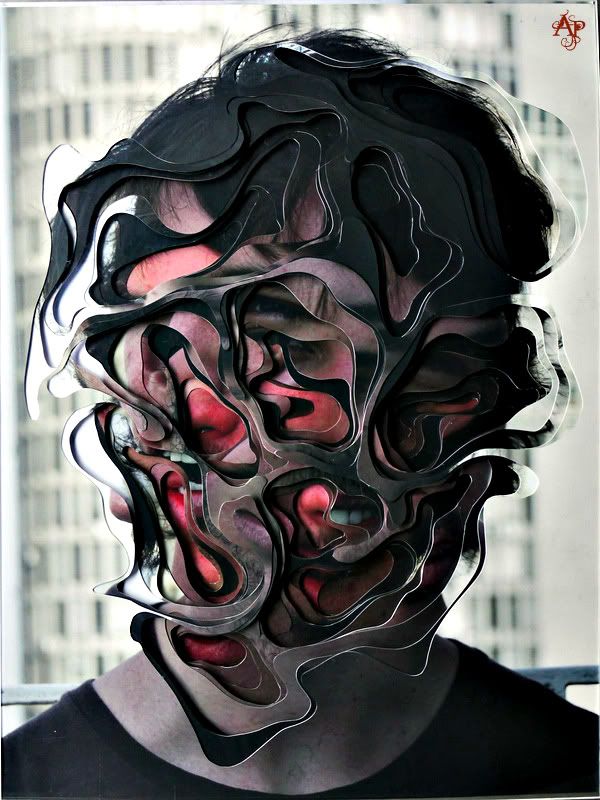 Artists all have their processes, I included. Brazilian artist, Luca Simoes invited an intimate assortment of friends for a unique photo shoot. He asked each of his subjects to divulge a secret, providing opportunity to capture their expressions. He then asked each to suggest a song for him to listen through his headphones as he photographed them. Last he asked if their secret had a color, which would form the color scheme. Choosing 10 of the images to alter he began his rendering. The process involves cutting and layering each image up to ten times. The result are intriguing. See for yourself.
See More
Arts and Culture -
Art
Written by Bless Bey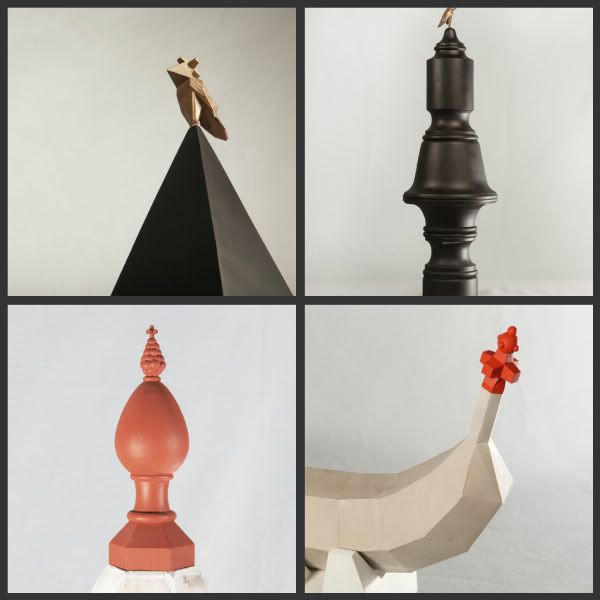 With names like Circus Willie, Forest Bird, Endless Growth, and Divine Beef, these odd statues are strange depictions of life elements. Resembling chess pieces, these sculptures were created by Axel Brechensbauer, an artist from Barcelona. They would make cool decor in some minimalist, ultra-modern setting as a little added life.
See More Axel
Arts and Culture -
Art
All ephemeral, lasting a few weeks or maybe just a few hours, temporary street art installations are a colorful and engaging addition to ever-evolving urban settings. Some are so subtle that only the most observant of urban residents even notice them, like little sculptures of men in puddles; others are impossible to ignore, like 30-foot cardboard statues looming over the street. Some of these sculptural installations are officially commissioned while many more are stealthily assembled, guerrilla-style. Shocking, fun and often interactive, these 14 works bring art to the masses rather than cooping it up in museums.
Read more...
Arts and Culture -
Art
Written by Bless Bey

Marchal Mithouard is a French artist of a different ilk. Inspired by graffiti, tattooing, painting, sculpture, serigraph and photography, he has created this series displayed at Galeries 208 in Paris. Marchal also goes by the title Skaka.
See More
Arts and Culture -
Art
Written by Bless Bey
Preserving British visual art beginning in 1953, British council amassed a collection of some 8,500 pieces from 1,650 artists. The 'Made in Britain - Contemporary Art from the British Council Collection 1980 - 2010' exhibit showcases 30 years of British Art to China. Joined by The Hong Kong heritage Museum, the Sichuan Museum, the Xi'an Art Museum and the Suzhou Museum the work of the YBA (Young British Artists) will be displayed until 10.20.11.
Read more...
<< Start < Prev 1 2 3 4 5 6 7

8

9 10 Next > End >>


Page 8 of 11
We have 538 guests online
Rat

Bastards w/ Khalid "Bless" Bey
Maxine

Monroe Design Company