Art
Arts and Culture -
Art
Written by Bless Bey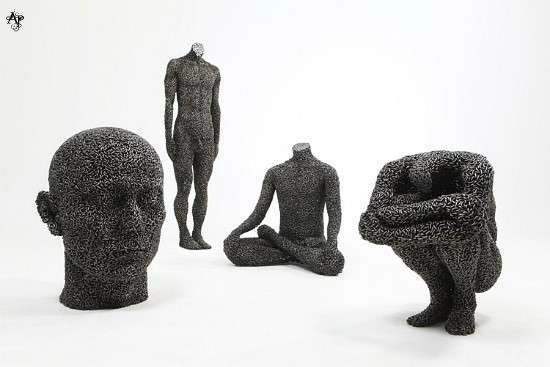 Based in Seoul, Korea, Yeong-Geol Seo is a recent graduate of University of Seoul where she earned studied Environmental Sculpture. Looking at these sculptures in her "Addict: Meditation 3" installment, which were formed with a variety of welded chains from heavy-duty chains to bicycle chains, I'd say she learned a thing or two. Amazingly creative, especially with the simple industrial material used, the sculptures are incredibly detailed. Check out the photos...
Read more...
Arts and Culture -
Art
Written by Bless Bey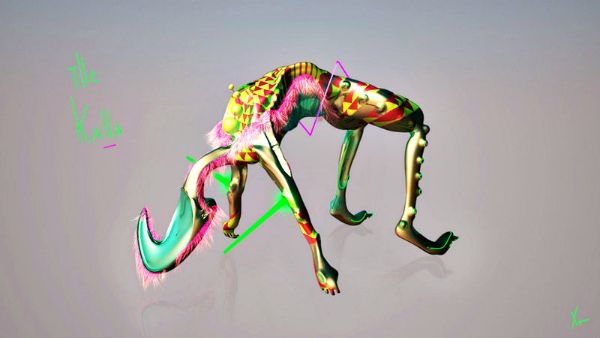 When sounds are separated from their native emission point, they can take on a different form it's when it's source is only imagined. Composer David Kamp ventured out from the comforts of his studio, recorded the undergrowth soundscape then asked illustrators to create animals based on what they heard. What came to be is an odd assortment of creatures like The Orchestral Swine and the Night Howler titled "Sound Creatures". The sounds and creatures can both be experienced in concert here.
Read more...
Arts and Culture -
Art
Written by Bless Bey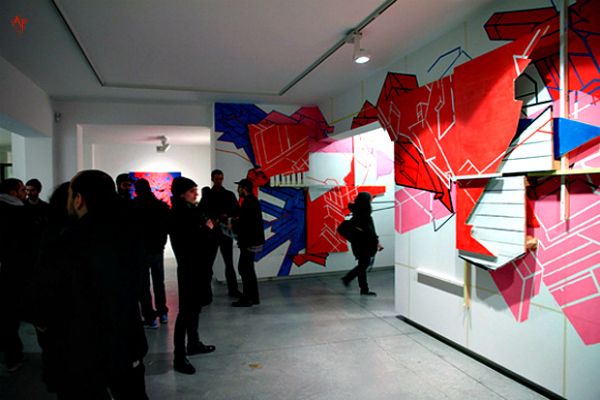 Paintings, collages, 3D designs and video projection comprised the "Abundance" Exhibition held at Brussels' Alice Gallery. The artist is none other than Boris Tellegan aka "Delta", a well-respected European graffiti artist. The exhibition displayed his ability to create visual masterpieces out of unrelated elements.
Read more...
Arts and Culture -
Art
Written by Bless Bey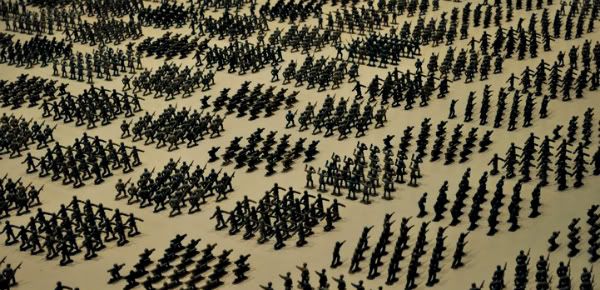 Guns, posture, rank, and other similarities like these were the guiding factors when creating this visually captivating display from Brooklyn, NY based artist Hollenkamp Francis. Amazingly symetrical, the little green plastic soldiers are perfectly aligned. The count is 10,000 and the formation has been set. March on.
Read more...
Arts and Culture -
Art
Written by Bless Bey
Anthony Cragg is truly an artist. Taking unorthodox elements and materials and creating a visually captivating piece of art is a sincere sign of his title. With thousands of white dice he created these sculptures that are absolutely amazing. My favorite artists possess similar talents. I now count Anthony among them. Born in  Liverpool, he has traveled the world leaving a legacy and now lives and works out of Wuppertal, Germany.
Read more...
Arts and Culture -
Art
Written by Bless Bey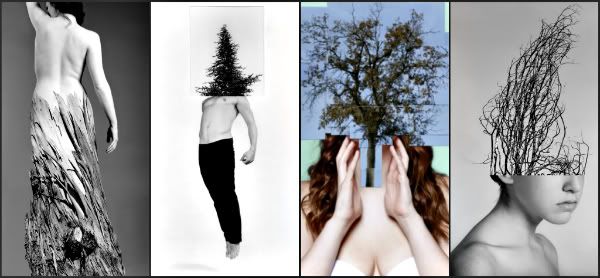 Influenced by the elements of our culture such as social, gender and psychological issues Alexandra Bellissimo believes in 'making' pictures as opposed to simply making pictures. Incorporating collaging techniques and digital manipulation she is able to make these surreal images that are provocative and entertaining.  Born and raised in Los Angeles we look forward to seeing more from her.
Read more...
Arts and Culture -
Art
Written by Bless Bey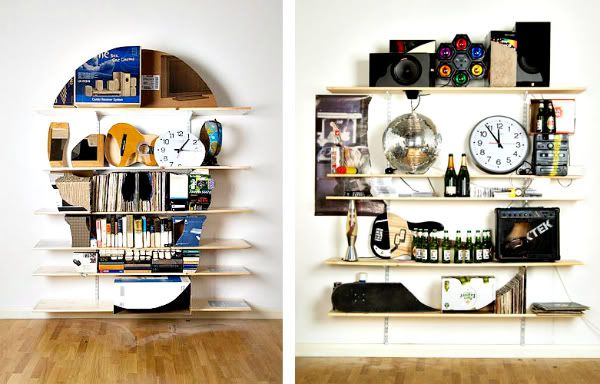 This Vanitas series of tromp l'oeil perspectives transforms everyday items that sit on shelves into skulls. A very imaginative artistic endeavor by London and Guernsey based British artist and sculptor James Hopkins.
See More
Arts and Culture -
Art
Written by Bless Bey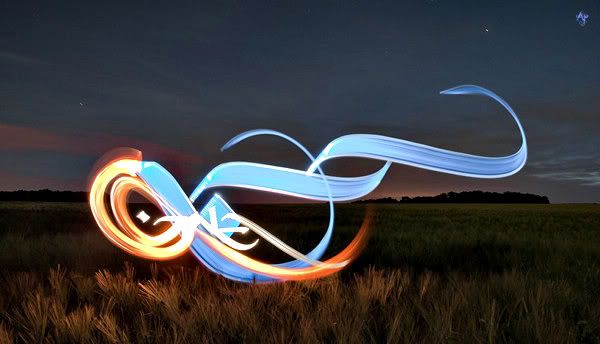 Nantes, France based artist Kalaam (Julien Breton) has created a series exploring gestures and movements of calligraphy using hand-held lights and long-exposure photography techniques to capture the transient form in a concrete setting, the real world. He likes to use urban and historic sites as well as utilizing his own Latin-based alphabet that's inspired by Arab and eastern calligraphy. Kalaam himself is a self-taught artist, these photos were not retouched or edited. Check them out.
Read more...
<< Start < Prev 1 2 3 4 5

6

7 8 9 10 Next > End >>


Page 6 of 11
We have 534 guests online
Rat

Bastards w/ Khalid "Bless" Bey
Maxine

Monroe Design Company