Art
Arts and Culture -
Art
Written by Bless Bey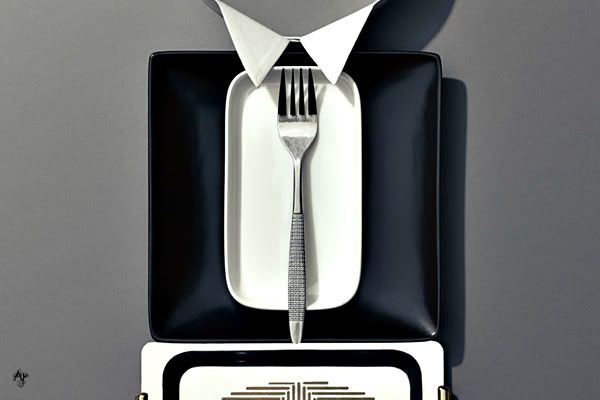 From the mind of Australian born Sonia Rentsch, a still life stylist and art director, we have this great collection of kitchen objects fashioned into various costumes and evening wear. I fell in love with her Weltanschauung, as so closely resembles my own; "To find beauty in everything." This series was photographed by advertising photographer Scott Newett, a rare creative mind in the superficial world of products and consumerism.
See More
Arts and Culture -
Art
Written by Bless Bey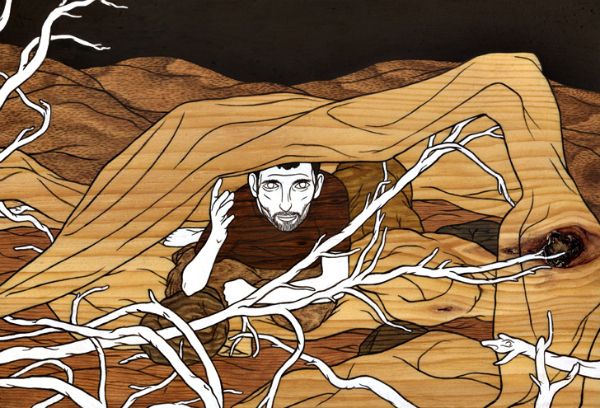 Her website begins with the appearance of a white feather, a twig I'm certain is an insect, a tooth that rots as the cursor hovers, and other interesting articles of nature that open up to parts of the website when clicked. Moki is a German artist shrouded in mystery and nature. Forgoing titles for most of her pieces, she explains her want of viewers to reflect their own personality without a filter or guide. "...more than animistic, it's pantheistic. The structures of stones, the colors of their lichens… it's a feeling of respect and appreciation relating to nature. I think sometimes it's the longing to be a part of it – forming a unity to overcome the feeling of alienation – just as much it is the amazement of beauty and a desire to understand," says Moki of her work in a 2009 interview with Erratic Phenomena. Take a look at her series of paintings, so intricately layered onto wood.
Read more...
Arts and Culture -
Art
Written by Bless Bey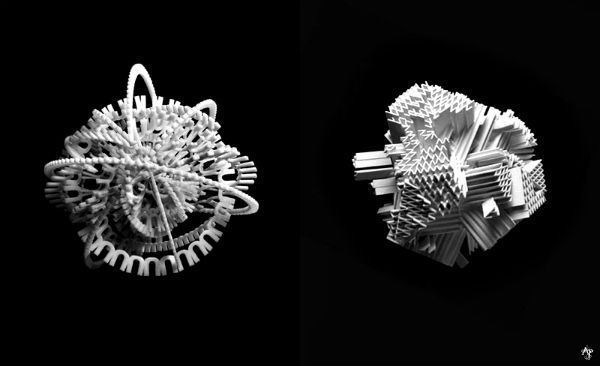 Extensive research led to the development of this special alphabet by Johnson Banks. After being commissioned by Ravensbourne to test and showcase their in-house 3D prototyping technology, Johnson Banks created this cool typographic project called "Arkitypo."
Read more...
Arts and Culture -
Art
Written by Bless Theangels Bey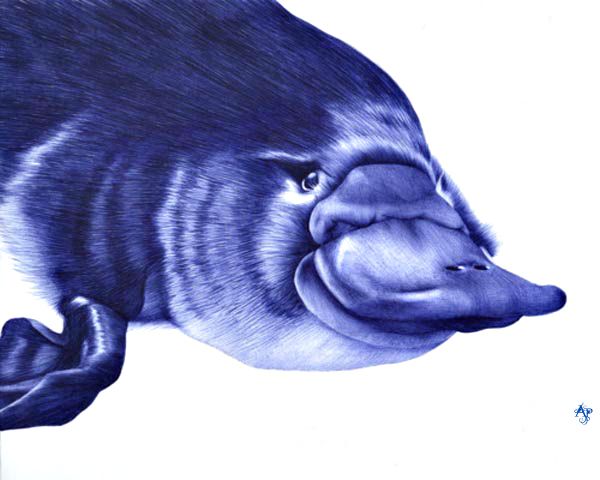 I once watched an artist, actually I was the subject, create an amazing portrait with a number 2 pencil. Today we have young artist Sarah Esteje, who created these masterpieces with BIC ballpoint pen. Absolutely incredible. Take a look.
Read more...
Arts and Culture -
Art
Written by Bless Bey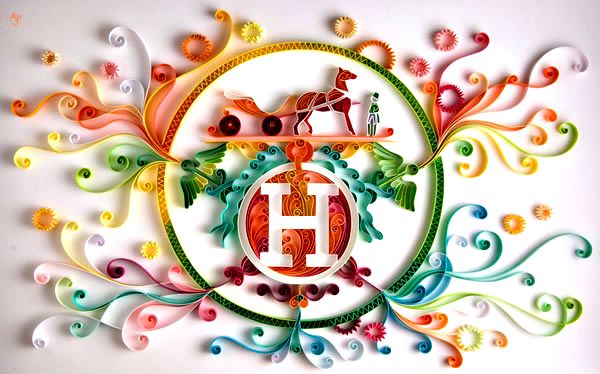 Qulling. The art of coiling and shaping narrow strips paper to create design has been in existence for hundred of years.  During the Renaissance, nuns and monks would roll gold-gilded paper remnants trimmed during the bookmaking process and utilized these to decorate religious objects as am alternative to expensive gold filigree. Later in the 18th and 19th centuries, young ladies in England turned this into a pastime who decorated tea caddies and pieces of furniture with paper filigree. Across the Atlantic it traveled with the colonists, who added quilling to candle sconces and trays as home decorations.
Read more...
Arts and Culture -
Art
Written by Bless Bey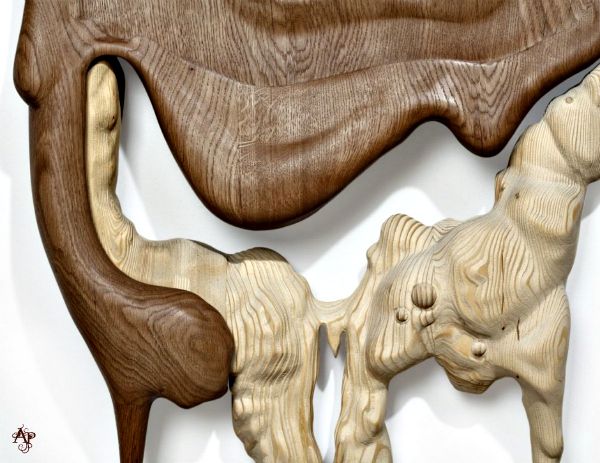 Remy Clemente and Morgan Maccari of design studio Bonsoir Paris have created the Duramen series comprised of handmade wooden sculptures. The series was born from what the pair describes as "simple impulse", an impulse to escape "conventional ways of exhibiting" which for them was combining "that of the deformed and that of the elegant, instinctive and thoughtful". Take a look and judge for yourself.
Read more...
Arts and Culture -
Art
Written by Bless Bey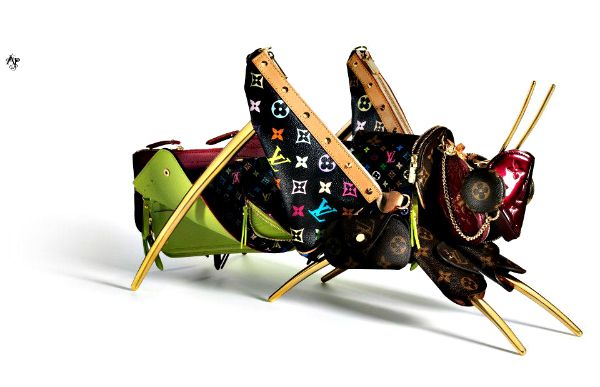 Luxury fashion house Louis Vuitton has created an amazing collection but this time it isn't fashion or any accessory. It is an amazing collection of interesting creatures fashioned out of their luxury leather bags, purses, wallets, and other accessories. The collection is called "Maroquinaris Zoologicae" and was brought to life by British artist Billie Achilleos. The collection commemorates there 100 year anniversary in leather goods. Take a look at the small mammals, birds, reptiles, crustaceans and insects...
Read more...
Arts and Culture -
Art
Written by Bless Bey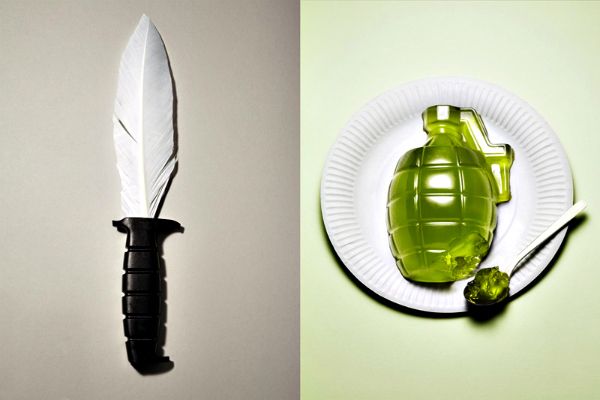 Kyle Bean is an artist who specialty is handmade models, sets and props has created this elegant and provocative series. These destructive weapons fashioned ironically from harmless materials comes from a project for Germany's 'Cut Magazine' called 'Guerilla Gardening' and 'Yarn Bombing'. Kyle is based out of Brighton in the UK, and is an award winning well educated artist with a bright future.
Read more...
<< Start < Prev 1 2 3 4

5

6 7 8 9 10 Next > End >>


Page 5 of 11
We have 532 guests online
Rat

Bastards w/ Khalid "Bless" Bey
Maxine

Monroe Design Company