angels playpen
Angels -
Interviews
Written by Khalid "Bless Theangels" Bey | Editor in Chief | As Seen in the NY Times Bestseller: Rat Bastards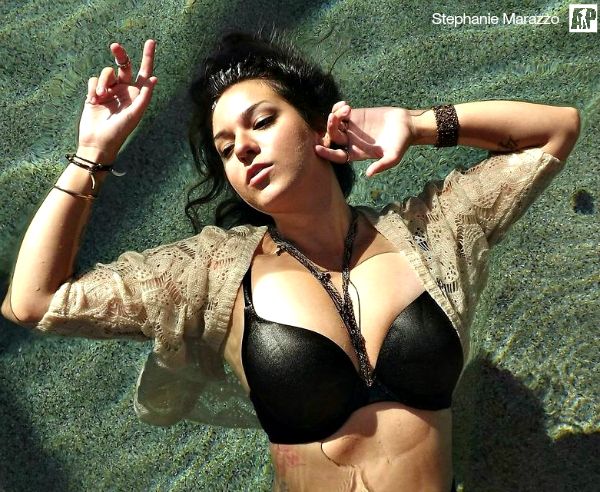 "I'm in sunny Florida," says our angel, "and I see a definite beach day out my window." A picturesque scene of an angel seated in her home surrounded by heaven is practically hand-drawn in front of me like a sketch by an artist in Times Square; picture perfect. As she tells of the vision before her she seems content and happy as if she is seated in her favorite place in her home, which actually turns out to be her kitchen.
Read more...
Destinations -
Vacations
Written by Bless Theangels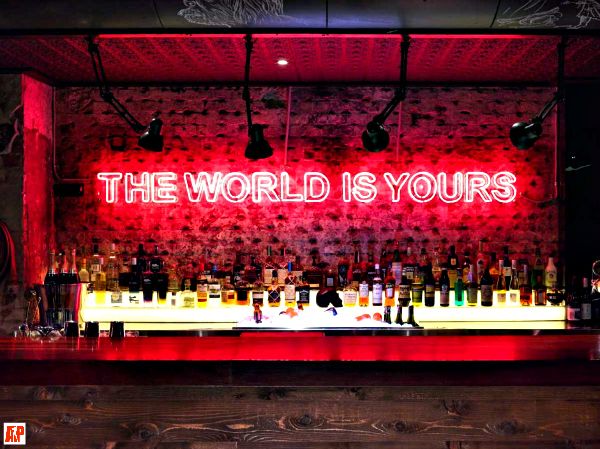 German Design Award winning designer Alexander Lotersztain, born in Buenos Aires, Argentina, and his multi-disciplinary studio, Derlot has created the wonderful experience to be had in The Woolly Mammoth Alehouse located in Brisbane, Australia.
Read more...
Angels -
Interviews
Written by Khalid "Bless" Bey | As Seen in the New York Times Bestseller: Rat Bastards
"My name is Kara Cooper, I'm a model from the Okanagan, BC area," is her opening statement, beginning a tour of words that will ultimately show much of what we need to know about the angel. "I'm at home and I see a lovely view from my window," she says being open and mysterious in the same breath. Growing up, "I was pretty shy actually," confesses Kara. "I was often quiet when first meeting people, but would open up once getting to know them better."
Read more...
Intelligent Design -
Architecture
Written by Bless Theangels
Located in the Eden Rock Coastal Forest Estate on the southern coast of Kwa Zulu Natal, South Africa is a house the Metropole Architects built. The house boasts clean lines, great vistas and all the amenities of a luxury villa.
Read more...
Angels -
Interviews
Written by Khalid "Bless" Bey | Editor in Chief | As Seen in the NY Times Bestseller: Rat Bastards
Life is about choices. We have all heard this before. The model before us is known just as much for the choices she makes as for the breathtaking beauty she is. One major choice she made was a vegan lifestyle forged out of her love of our planet. "I know for a fact that I am on the correct path that I've always wanted to be in," Creestaaal says of her choice to go Vegan. I myself, am a struggling humanitarian so angels like Creestaaal become beacons of inspiration, idealism and consciousness. "I would love to inspire many to make the compassionate choice and go Vegan," she continues, "I would love to be a role model for everything Vegan."
Read more...
Arts and Culture -
Art
Written by Bless Theangels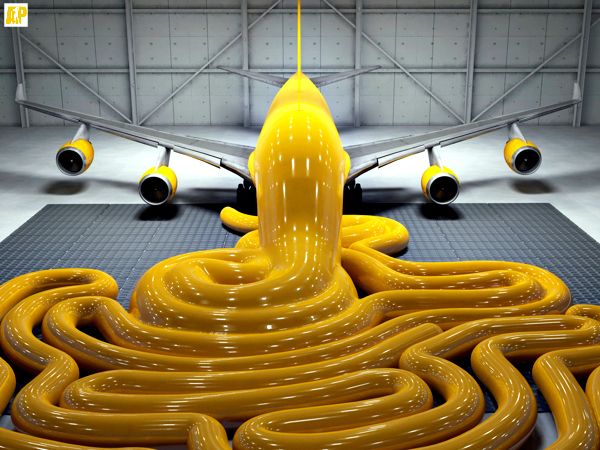 British freelance designer and illustration Chris Labrooy has once again exercised his strong illustrative muscle and created the Flight Intestine. It features a commercial airplane with an oozing "Intestine" extending from the front. Visually it beaks boundaries with a very real-time effectiveness. Take a look.
Read more...
Angels -
Interviews
Written by Khalid "Bless" Bey | As Seen in the NY Times Bestseller: Rat Bastards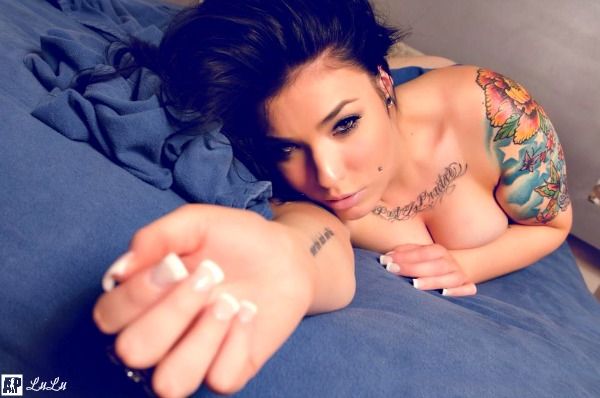 "I'm Puerto Rican, Italian, German and Irish," says the eye-catching beauty before us. She is quite the mix. "Ha ha," she laughs, "I know [it's] a lot! People are always surprised when they hear my answer. I actually get asked quite often because I am told I look mixed." She does. "The Puerto Rican and Italian come from my mom and the German and Irish comes from my dad," she concludes. "My name is Lucy Marie but you will rarely hear anyone call me by my name," she says excitedly. "It's either Lu Lu or Lou."
Read more...
Arts and Culture -
Photography
Written by Bless Theangels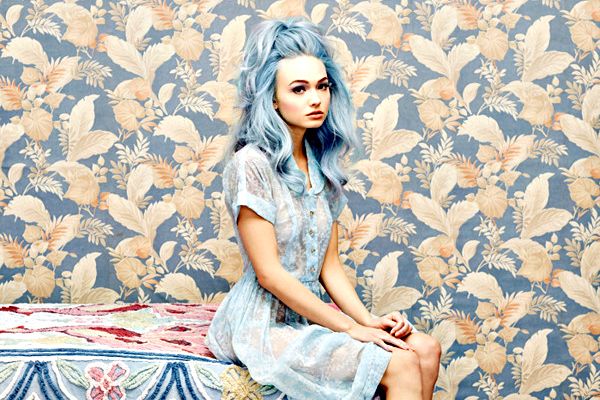 This photo series, colorful and vibrant, with its centerpiece a delicate beauty in various stages of emotion; is a curious study of patterns, texture and conveyance. Photographed by the duo of JUCO, which is the intimate pairing of photographers Julia Galdo and Cody Cloud, the images evoke subtle emotion and is a perfect display of their combined talents. Take a look.
Read more...
Angels -
Interviews
Written by Khalid "Bless Theangels Bey | As Seen in the NY Times Bestseller: Rat Bastards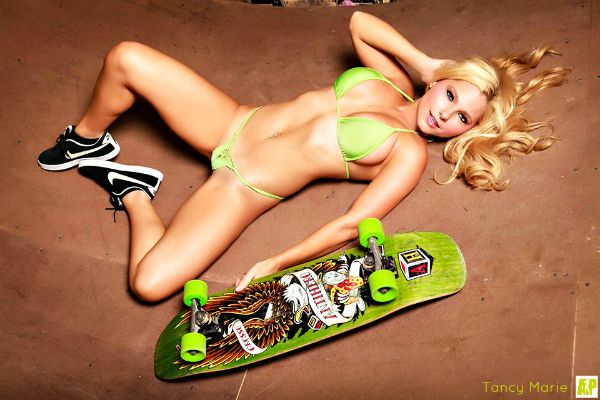 Hawaii was amazing! A trip to remember. Tanny Marie has just listed the tropical island as one of her favorite destinations. Thoughts of the trip flash in her mind as she sees her image smile back at her through a mirror in her bedroom. Miami and New York City also make the list; both are great for dining and partying. Choices made with future decisions certain to increase her list, the world need beware. Being a model will aid in her traveling, it's one of the perks of the profession. Born in Houston, Texas and raised in sun-filled Florida, Tanny admits she's a "total" beach bunny. Spaniard, German, French and Irish, the multi-national beauty lives conveniently by a beach. To her delight there is also a nature trail and track for her to indulge. "I love [the] outdoors," she says.
Read more...
Destinations -
Restaurants
Written by Bless Theangels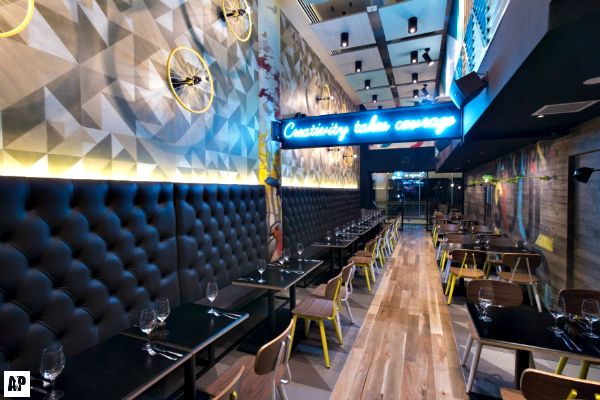 Known as the "People's Cafe", the Bluetrian Restaurant's concept of "Aussie Fusion" cuisine and a non-pretentious aesthetic creates a very welcoming environment for new and existing patrons. The new design direction is in celebration of it'd 20th anniversary. Melbourne based architectural firm Studio Equator is the force behind the new design. Bluetrian's objective was to "create an emotional connection with our customers by manifesting our core values."
Read more...
<<

Start

<

Prev

1

2 3 4 5 6 7 8 9 10 Next > End >>


Page 1 of 23
We have 275 guests online
Using the simple combination of a beautiful model, sensual postering and a red light, Russian photographer Kuzmenkova Mary has created this alluring and seductive series. She also goes by the moniker Mastowka and is a Moscow native. The series is moody, capturing a subdued moment of contemplation under a red glow....
Read more...
Rat

Bastards w/ Khalid "Bless" Bey
Maxine

Monroe Design Company