angels playpen
Angels -
Interviews
Written by Khalid "Bless Theangels Bey | As Seen in the NY Times Bestseller: Rat Bastards
Hawaii was amazing! A trip to remember. Tanny Marie has just listed the tropical island as one of her favorite destinations. Thoughts of the trip flash in her mind as she sees her image smile back at her through a mirror in her bedroom. Miami and New York City also make the list; both are great for dining and partying. Choices made with future decisions certain to increase her list, the world need beware. Being a model will aid in her traveling, it's one of the perks of the profession. Born in Houston, Texas and raised in sun-filled Florida, Tanny admits she's a "total" beach bunny. Spaniard, German, French and Irish, the multi-national beauty lives conveniently by a beach. To her delight there is also a nature trail and track for her to indulge. "I love [the] outdoors," she says.
Read more...
Destinations -
Restaurants
Written by Bless Theangels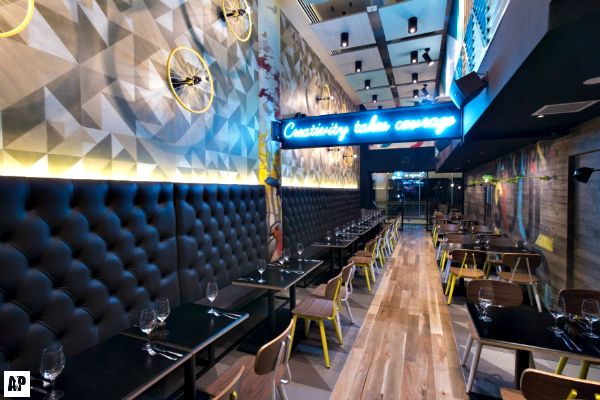 Known as the "People's Cafe", the Bluetrian Restaurant's concept of "Aussie Fusion" cuisine and a non-pretentious aesthetic creates a very welcoming environment for new and existing patrons. The new design direction is in celebration of it'd 20th anniversary. Melbourne based architectural firm Studio Equator is the force behind the new design. Bluetrian's objective was to "create an emotional connection with our customers by manifesting our core values."
Read more...
Angels -
Interviews
Written by Khalid "Bless Theangels" Bey | Editor in Chief | As Seen in the NY Times Bestseller: Rat Bastards
It's early morning, though it's quiet now, this is New York City and things could change in a flash. I take the time to ponder life, love and the pursuit of happiness; three things that mean the world to me. Sometime we forget that we are living a certain life that has a meaning and a purpose, so many never get to discover this about themselves so they remain in a kind of purgatory, unable to progress and mature. For those of us like this I would make a simple suggestion; do something you love and keep doing it. Through doing what you love you will find meaning and purpose. For Brittany Pennington, her decision to become a model brought positive changes, gave her life substance and reason. "I am more confident in myself and for once I really have a passion and love for what I do," says the dark haired, tatted-up beauty.
Read more...
Destinations -
Restaurants
Written by Bless Theangels Bey
Since 1962 the people of Kiev has been familiar with the Odessa Restaurant chain. Inspired by the city of Odessa, people fall in love with the rich history and ethnic flamboyance of the city when they visit. It is located seaside of the Black Sea, south of Ukraine. The restaurant embodies the intangible elements that make the city bright and inviting. Designed by YOD Design Lab, the outcome is a warm and lively atmosphere that shows connections to the colorful seaside city.
Read more...
Angels -
Interviews
Written by Khalid "Bless Theangels" Bey | Editor in Chief | As Seen in the NY Times Bestseller: Rat Bastards
Another one of those nights, ending a day where the clouds were out to play and the sun acted as chaperon, studiously standing watch over its billowy charges. They danced in the wind; huddled together to block the sun's rays then broke apart letting the rays slip through to the earth below. In L.A. where the weather is the best thing about living there, as stated by our current angel, Nicole Sjoberg, I imagine days playing out and ending in a similar fashion regularly. It's nights like these, the breeze is light and cool, its dark out but oddly illuminated, where you want to do more than just live, you want to 'be'. You want to be more than just alive; you want the chance to just be… you.
Read more...
Arts and Culture -
Photography
Written by Bless Theangels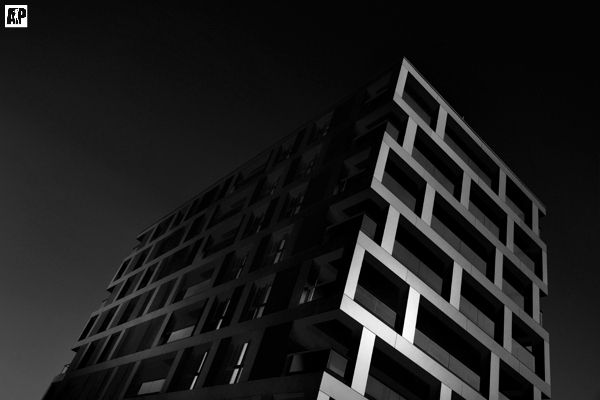 Being a fan of the language of design, including the context of function and aesthetics, architecture is a discipline I never tire of. Photographer Nick Frank creates his own 'dark and sharp' dialogue with this photographic series done in black and white.
Read more...
Angels -
Interviews
Written by Khalid "Bless Theangels" Bey | As Seen in the NY Times Bestseller: Rat Bastards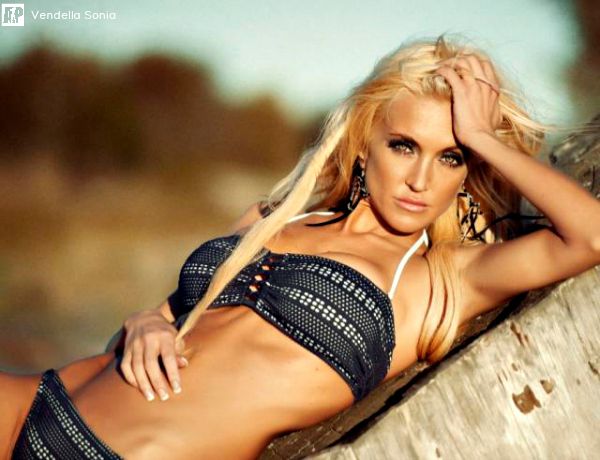 The rain brought with it a measure of relief, the last few days the sun acted as if it had a score to settle with New York. New developments in life added to the heat, firing me up over possibilities of the future. I was certainly at a point in my life of immense consideration and contemplation, facing life-changing decisions that up till recently didn't exist. Nevertheless I am joyful; apprehension at the unknown only feeds my daring spirit. I am joined by an angel who, by all accounts is excited about the future as well. "I am in a happy place," our current angel Vendella states. "I feel fulfilled with my career and I feel like I am making all the right choices to ensure my success in the future."
Read more...
Playtime -
Vehicles
Written by Bless Theangels | Editor in Chief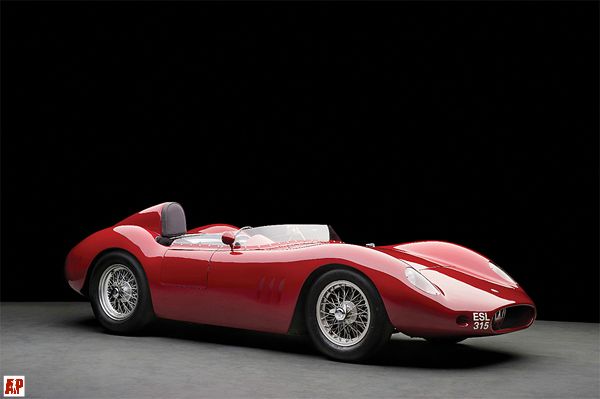 This classic mid-century Maserati will make an appearance this September at the RM Auction's London exhibition. Just one of a very few ever manufactured, this 1957 Maserati 250S has been expertly restored to perfection, readying it for its next owner.
Read more...
Angels -
Interviews
Written by Khalid "Bless Theangels" Bey | Editor in Chief | As Seen in the NY Times Bestseller: Rat Bastards
"Well," Eliza Jeffers begins thoughtfully, "since I was little my mother and I were approached quite a bit about having me try out but we never perused it. I took photography and film and loved it while in school. We had to do portraits and one of my friends asked me to be her model; I did and posted the photos.  After that people have been contacting me. I never expected to go anywhere with it. I didn't officially start modeling until about eight months ago and my first official shoot landed me in a magazine, since then I have been published nine times in print magazine and have been chosen to be a cover model three times." Eliza also found herself published on numerous website, found agency representation and joined a few promotional modeling groups. "I also have been given the opportunity to model for a few clothing lines," she adds. "I am very blessed to have been given all these experiences so far. My journey seems to be just beginning."
Read more...
Destinations -
Hotels | Resorts | Spas
Written by Bless Theangels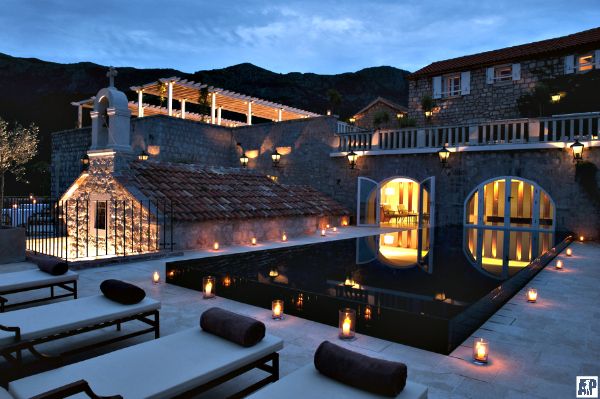 An abundance of nature and history surrounds the resort making for a great destination in itself. Mountains, lakes, and beaches embrace the 58-room luxury resort. The tiny island of Sveti Stefan was once a fortified village and now Aman Resorts has settled in and made the islet a great playground for those who truly enjoy the outdoors. To reach the resort, one must travel a narrow isthmus, arriving to the Aman restaurant, swimming pool, Upper Terraces and the Villa Milocer that lies across the bay.
Read more...
<<

Start

<

Prev

1

2 3 4 5 6 7 8 9 10 Next > End >>


Page 1 of 22
We have 180 guests online
Using the simple combination of a beautiful model, sensual postering and a red light, Russian photographer Kuzmenkova Mary has created this alluring and seductive series. She also goes by the moniker Mastowka and is a Moscow native. The series is moody, capturing a subdued moment of contemplation under a red glow....
Read more...
Rat

Bastards w/ Khalid "Bless" Bey
Maxine

Monroe Design Company